THE BUILT-IN WELLNESS YOUR CLIENTS ARE EXPECTING
83% of homebuyers and owners are willing to pay more for healthier homes¹
The demand is clear, and Greenfiber® and Trane® have created the complete home system your clients are seeking. Incorporating a well-insulated envelope with state-of-the-art mechanicals, The Ultimate in Sanctuary sets a new building standard that improves quality of life and promotes wellness thanks to greater comfort, noise reduction, safety and energy efficiency.


Achieve the Ultimate in Sanctuary
With our support, you can achieve a higher standard in setting your homes apart. Fill out the form and a representative will be in touch.
The advanced building system that sets homes apart

From start to finish, we'll help you distinguish your wellness-branded Ultimate in Sanctuary homes.

Design Stage
Working with your construction plans, our consultants ensure ducting, insulation and right-sized HVAC will result in optimal comfort. 

Trade Coordination
Our cross-functional team will conduct trainings with your authorized contractor or help you find a qualified contractor.

Marketing
We will also work with your marketing team to develop co-branded marketing tools and support your model homes.

The right combination for enhancing wellness

Greenfiber insulation is engineered to fill the tiny joints and gaps hidden within walls, floors and ceilings, creating a dense, scientifically advanced barrier. It's coupled with market-leading Trane technology to create homes that are quieter, warmer, cooler, cleaner and more hygienic — homes that are more comfortable and appealing at every level. 

Quieter homes are healthier homes

Greenfiber cellulose insulation provides a 60% reduction in sound power² thanks to its high density and ability to fill gaps and voids. Coupled with the advanced, quiet technology integrated into every Trane product, it promises benefits well beyond a good night's sleep. Research shows that noise exposure may contribute to 14% of hypertension cases and 9% of high cholesterol cases.³ And $3.9 billion each year could be saved in the U.S. in treating cardiovascular diseases by lowering environmental noise by 5 decibels.⁴

Healthier homes bring comfort, health and efficiency together

Cellulose is denser and has better resistance to airflow than conventional insulation, so it works more efficiently as insulation. Together with Trane's market-leading CleanEffects™ whole-house infiltration system, it creates a tighter home that:

• Guarantees consistent temperatures from room to room that differ by no more than 3 degrees from the thermostat set point.⁵
• Is 40% more energy efficient.⁶

In addition, Trane's CleanEffects system:

• Is certified by the Asthma and Allergy Foundation of America to remove up to 99.98% of allergens from filtered air and can reduce dust by up to 50%.
• Offers advanced humidity control.
• Delivers clean air throughout the home up to 100 times faster than a standard 1-inch air filter.

1-hour firewall means safer homes⁷

Greenfiber is 57% better at resisting fire.⁵ Since it's two to three times denser than fiberglass and treated with fire-retardant additives, our cellulose qualifies as a fire-blocking material and offers more time to react in emergencies.

Meet with us and maximize an emerging opportunity

Wellness is a way of life for the new generation of homebuyers, and research shows that a focus on wellness in homes can result in up to a 35% price premium for single-family homes.¹

Clearly, being among the first to offer wellness-branded homes is an ideal way to boost your profits and increase market share. Reach out now so we can show you how easy it can be.

The Ultimate in Sanctuary — a simply better way to build

Our complete system for building wellness into your homes is easy to adopt as you now consider insulation and mechanicals at the same time, prior to finalizing a home's design. With our support, you can be sure of achieving a higher standard and setting your homes apart.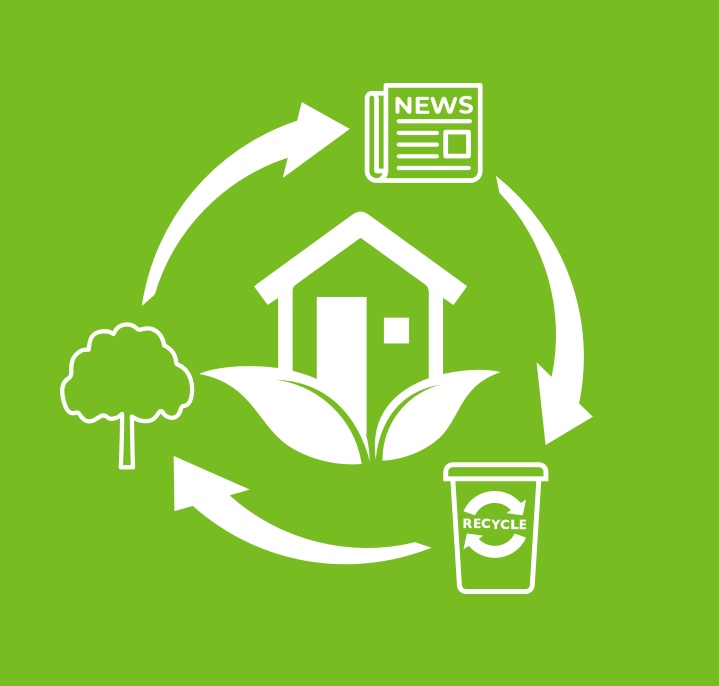 Go Green and Help the Environment
Whether for LEED, the National Green Building Standard, or other types of guidelines and standards, our products have a broad set of characteristics to assist in meeting the demand for higher performing insulating products and assemblies. When applied properly, Greenfiber's fiber insulation products will contribute materially toward earning points in a LEED certification for LEED Green Building Design and Construction Rating System (BD + C) and LEED for Homes Rating System. Follow this link to read a detailed report about Greenfiber insulation products and LEED projects, and a case study of Greenfiber insulation in a LEED Gold Certified Building. Or click below if you'd like to review Greenfiber's insulation contribution points.
Learn more

UL Certifications
| Product Designation | Applicable Fire-Resistive Design(s) |
| --- | --- |
| FRM (Fire Rated Material) | U370, U377 |
| INS735, INS745, INS765LD and INS770LD | G524, L521, L528, L546, L576, L582, M509, M512, P522, U023, U032, U036, U040, U053, U305, U309, U311, U317, U321, U326, U330, U331, U333, U338, U339, U340, U341, U342, U344, U354, U355, U356, U398, U403, U411, U412, U420, U425, U426, U428, U429, U434, U435, U436, U438, U440, U460, U462, U463, U465, U466, U467, U469, U470, U471, U477, U478, U495, U498, U499, U528, U622, U646, U647, U648, U651, V302, V303, V401, V410, V414, V416, V421, V455, V472, V481, V493, V495, W405, W419 |
| INS510LD, INS515LD and INS541LD | P522, U032, U036, U305, U309, U311, U317, U321, U326, U330, U331, U333, U338, U339, U340, U341, U342, U344, U354, U355, U356, U398, U528, V302, V303 |