Our sales reps are always ready to help. Just say what you need and consider it done.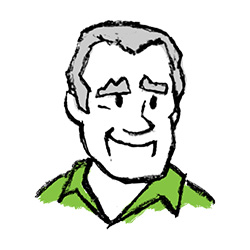 Jim Foley
Connecticut, Maine, Massachusetts (East), Massachusetts (West), New Hampshire, New York (Northern), New York City and The Hudson Valley, Rhode Island, Vermont
413-668-8287
[email protected]
A note from Jim
I have been in the building products industry for the last 30 years, specializing in cellulose insulation for the last seven. I started National Fiber, focusing on the benefits of cellulose, and brought that same mentality to Greenfiber when the two companies merged. It is still my belief that cellulose is the most cost-effective and environmentally friendly insulation a builder or homeowner can use. I am available to answer any questions and provide any technical information or assistance as needed. I look forward to hearing from you and finding the best solution for your insulation needs.
Get in Touch