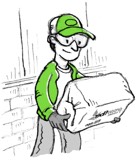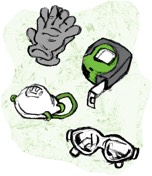 Before beginning any blown-in insulation project, be sure to do your research and budget for all necessary materials. To calculate the amount of insulation you'll need, use our blown-in insulation calculator. Just enter the dimensions of your space, and we'll give you an estimate of the materials you'll need to get the job done. After using the insulation calculator, when you're ready to purchase cellulose insulation, find a local retailer near you.
Cellulose blown-in insulation is one of the best choices you can make for your home. Made from recycled paper, it's an environmentally friendly and sustainable option that does a great job of filling in all the nooks and crannies in your attic that other types of insulation can leave behind. Plus, cellulose is a superb air blocker, which means less heat escapes through cracks and holes in your walls. This results in lower energy bills year-round, as your home will stay warmer in the winter and cooler in the summer.
To calculate the cost of cellulose insulation for your project, you will need to determine how much insulation you will need. To do so, take the square footage of the space and divide it by either the depth or the desired R-value. Our blown-in insulation calculator can help take the guesswork out of scoping and pricing for your next cellulose insulation project.
If you're looking for an insulation option that will perfectly fill any space, loose-fill insulation is a great choice. This type of insulation is broken down by a machine called an insulation blower and forced through a hose into the desired area. While it's most commonly used in large, open spaces such as attics, loose-fill blown-in insulation can be used for walls, ceiling, and floors, too. Some other advantages of this type of insulation include its easy DIY installation and fast installation process for professionals. Our blown-in insulation calculator can help you determine how many bags of insulation you'll need for your latest project.